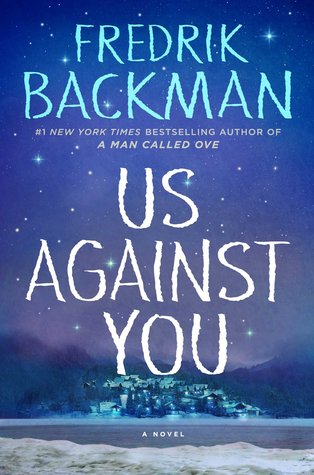 This is a book about a small town hockey team but please don't let that stop you from reading it. I have stopped and read aloud poignant lines from this novel so many times that my husband keeps asking me if I'm sure that it's a book about hockey. But it is. But it also isn't.
My soul ached for every character in this novel. If you happen to pick this book up before you read Beartown, fear not because Fredrik goes even more in-depth into these flawed members of a town with only one thing in common. Hockey. But its just a game - it doesn't mean anything. I didn't know that Beartown needed a sequel until a publishing agent reached out to me to offer an advanced copy and now I can't imagine the whole story without this postscript
Just a few of the quotes littering my Kindle:
"What does it take to be a good parent? Not much. Just Everything. Absolutely everything."
"The best friends of our childhoods are the loves of our lives, and they break our hearts in worse ways."
"It's impossible to measure love, but that doesn't stop us coming up with new ways to try."
"Everyone wants to get paid the only difference between us is the preferred currency."
"Cynicism is simply a chemical reaction to too much disappointment."
Fredrik Backman's other novels (A Man Called Ove, Britt-Marie was Here and the heart-wrenching And Every Morning the Way Home Gets Longer and Longer) among them are some of my favorite all-time reads. Now I am happily counting Us Against You in that list.